May 17, 2018
5 lessons retailers can learn from '80s movies
If you grew up in the '80s like I did, you've seen some great movies. While some of them might fall into the "so bad they're good" category, most '80s movies seemed to carry with them an important life lesson, many of which translate to the retail industry. So find your scrunchie, pop that collar and reminisce!
The Karate Kid
via GIPHY
What it's about: New Jersey teenager Daniel is transplanted to southern California for his mother's job and quickly finds himself out of place. Through his unlikely friendship with apartment superintendent Mr. Miyagi, he learns the art of karate and finds a way to overcome the school bullies.

What retailers can learn: Like the Cobra Kai dojo, battling Amazon can seem like an impossible task. But just as Daniel used the infamous crane kick to win the championship, you can find your own signature move to emerge victorious. What is your company's unbeatable move? Is it your product selection, your customer service or the experience in your stores? Determine what sets you apart and focus on it.
Back to the Future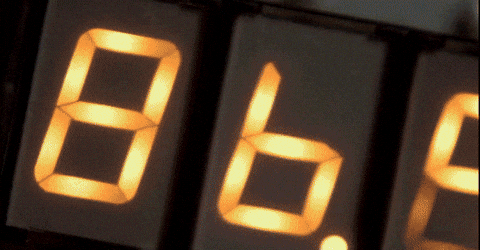 via GIPHY
What it's about: Nothing's going right for Marty, and it gets even worse when his kooky scientist pal's time machine accidentally transports him back to 1955. Stuck there, he disrupts his parents' relationship with one small action, potentially negating his own future existence. To save himself, he must ensure they meet and fall in love, tangling with various foes along the way.
What retailers can learn: Look ahead, and don't let one small action today foul up the future. Use this period of retail renewal to shore up the little things, like employee handbooks, cash procedures or scheduling strategies. Gap recently studied scheduling in 28 of its stores and found that providing consistent work schedules increased store revenue by a whopping 7 percent. Get the little things in order so you can focus on driving profitability.
Dirty Dancing

via GIPHY
What it's about: Soon-to-be-college-freshman Baby visits a mountain resort with her parents and sister, where she quickly becomes embroiled in drama among the staff. Bucking her father's authority and befriending the "staff kids" opens her eyes to how the other half lives.
What retailers can learn: Not to put Baby in the corner, of course. There are stars in your stores who don't get the recognition they should, and with retail's high turnover, you can't let good employees get away. Identify employees with potential to benefit your organization and show them a path for growth. Retailers often give sensitive tasks like cash management to their best employees, which then keeps them stuck behind a desk or in an office – away from your customers. Make non-productive tasks like cash management simple and streamlined to get your top team members back on the floor faster.
Footloose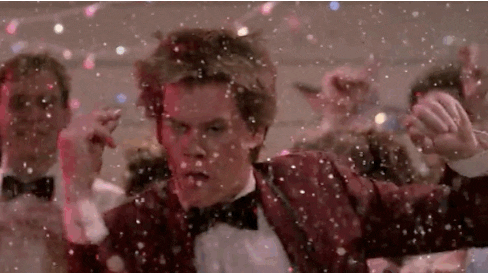 via GIPHY
What it's about: Ren, a teenager from Chicago, ends up in his mother's tiny hometown, where dancing is forbidden. To get permission to hold a senior dance, he must stand up to the town's leadership and try to change their minds.
What retailers can learn: Challenge the same-old way of thinking, even if it's your own. Some retailers are shocked by the cost of accepting cash – for almost all retail segments, it's more expensive than accepting credit. (Check out our infographic to find your cost of cash.) Challenge your own perceptions on cash in your stores and work to tighten procedures and policies. With the right technology, your cash operations are easy to clean up and get under control, giving you more working capital.
Ferris Bueller's Day Off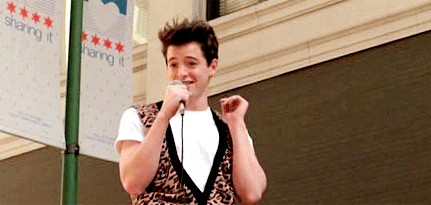 via GIPHY
What it's about: Fun-loving high school senior Ferris concocts a scheme to show his best friend and girlfriend a good time in downtown Chicago, seeing the sights and engaging in various shenanigans throughout the Windy City. With his frustrated principal, clueless parents and resentful older sister throwing up roadblocks, he's got to use his innate charm to get out of some sticky situations.
What retailers can learn: Make sure everyone's having fun in your stores. Why? Because highly-engaged customers buy 90 percent more often and spend 60 percent more per transaction according to Rosetta Consulting. Macy's is betting big on experiential retail with its recent acquisition of Story, but engaging with customers doesn't have to mean an acquisition or partnership. There are lots of unique ways to offer your customers something special – from charging stations to in-store events and classes.
Your technology shouldn't be retro
One thing I noticed about these movies is that many of the plots would have ended in 10 minutes if they incorporated today's technology. Ferris' parents would have known exactly where he was all day from the GPS in his phone, and Ren probably would have gone viral if he could have tweeted about his town's no-dancing rule.
Don't try to compete in today's rejuvenated retail environment with technologies that your company used in the '80s. Many retailers hang on to old procedures because they don't generate revenue and they aren't customer facing. Embrace today's technologies to accomplish behind-the-scenes tasks and focus on something from the good ol' days that's worth replicating: customer experience.
{{cta('b1c24343-dc25-4cd9-a462-3f863e447558')}}